Upgrading the garage door is a way to improve the aesthetic and increase the value of your home. Whether you want to sell your house or want a change and you're looking for home improvement ideas, investing in a new residential garage door can be right for you.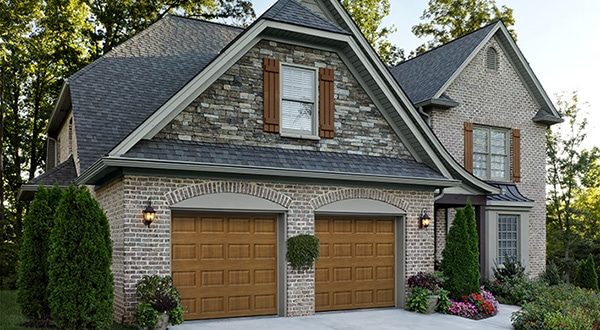 Our home's garage door is probably the most used entrance of the house, and even with regular maintenance, it will eventually require change. To give you an idea, a residential garage door gets opened and closed around 1,500 times a year. With constant use, it's normal for the door to wear off and look ugly.
Besides the aesthetics, there are many other reasons why investing in a new garage door is a good idea. Rose Quality Garage Door, an expert company in Murfreesboro, TN, shares five great reasons to upgrade your home's garage door:
1. Increase Your Home's Value
Replacing your garage door for a new one will immediately increase your home's value and look. 
Realtors estimate that by upgrading your garage door, you can increase the selling price by 4%, depending on the type and style. It doesn't sound like a lot; however, when you translate it into real numbers, it can represent a significant amount. Let's say you're selling your home for $250K, by replacing the garage door, you could ask for an additional $10K. 
2. Reduce Maintenance Costs
Old garage doors will always give problems and require repairs. Instead of spending money on an old and noisy door, invest in a new model that will require very low maintenance. 
The new garage door models are designed to last longer and require less maintenance. A high-quality residential garage door can last an average of 30 years.
3. Reduce Your Heating & Cooling Bills
Utilities and maintaining a house is expensive, and your old garage door might be adding up to those expenses. Newer models offer numerous features, like energy- efficiency with sealing and insulation to prevent heat and cold loss.
4. Smarter and Safer Door
Nowadays, smart technology is everywhere, depending on the model you choose, you can control the garage door from your phone through an app and voice command. As well, modern and smarter garage doors are more secure. Some models even allow you to set up notifications for each time they were opened and closed. 
5. Multifunctional Space
Who says garages are only for cars? More and more people use the space for different purposes, including an additional living space, playroom, music room, and more. 
Investing in a new residential garage door can make the space multifunctional. There are models with windows that allow more light in, with customizable glaze for you to choose the desired transparency depending on the moment. 
Make One of The Best Home Improvements with Rose Quality
Changing the garage door is one of the best and with the lowest cost of home improvements you can make. Rose Quality Garage Door has the resources and expertise to help you find the best model that meets your needs and budget.
We are the preferred garage door company in Murfreesboro, TN, with over 15 years of experience, we specialize in commercial and residential garage door installation, repair, replacement, and maintenance. Any feature you're looking for, Rose Quality Garage Doors, can make it happen.
Our team strives to deliver outstanding customer service and satisfaction; some of the reasons that make us stand out from the crowd are:
Passion & Dedication
We are passionate about what we do and stay on top of every new generation of garage doors that comes to the market. 
High-Quality Doors
We work with the best and highest quality residential garage doors. And with a wide range of designs and features to choose from. 
Great & Fair Pricing
We offer great and fair prices. With Rose Quality, you know exactly what you're paying for, plus there's always an option for every client.
Efficient & Attention to Details
Our technicians are efficient and pay attention to details. Whenever we come to install a new garage door or replace an old one, you can expect us to work fast, discreetly, and to leave everything clean, ready for usage. 
Get a high-quality garage door in Murfreesboro with Rose Quality Garage Doors. We are a local company you can trust.