Garage Door Repair Murfreesboro TN
Residential & Commercial — Since 2005
We're Available 24 Hours A Day, 7 Days A Week!
Call Us Or Fill Out The Form, And We'll Come Take A Look


Whether it's a Simple Garage Door repair or a custom garage door install, We have you covered!
Rose Quality Garage Doors is Murfreesboro's #1 Garage Door Repair & Installation Company.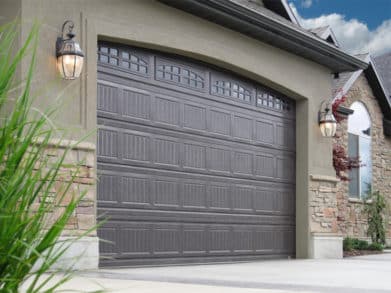 24 HOUR EMERGENCY SERVICE — Call Rose Quality Garage Doors Anytime, Day Or Night!
GARAGE DOOR SPRING REPAIR
Chances are, if one is broken, the other is probably in need of replacement.
ROSE QUALITY GARAGE DOORS IS A LOCALLY OWNED AND OPERATED BUSINESS
Proudly Serving Murfreesboro since 2005
If you're looking for the most experienced and best garage door repair company in Murfreesboro, you've come to the right place!
Best Garage Door Installation and Repair in Murfreesboro TN
Stuff happens. A misplaced ball throw, an icy driveway, a long day. Whatever led up to it, your garage door is damaged. The motor won't tun on. Maybe it looks fine but it won't move. 
We get it. And we're here to help. 
Don't try to repair or replace yourself, get the professionals to do it!
Give us a call at (615) 560-8966 today. We'll be happy to set up a consultation and estimate. Our staff is available for emergency garage door repair 24 hours a day. We pride ourselves in taking the time to answer your questions, addressing your concerns, and providing a custom repair or installation that fits your specific needs. 
We strive to provide straightforward, convenient, and exceptional garage door services right here in Murfreesboro, TN!
Don't believe it? Take a look at our customer reviews and testimonials. You are our first priority, and we have the customer feedback to prove it.
We aren't in the business of making a quick buck. Our goal is to build a base of customers who come back to us for all their garage needs. That means we don't cut corners. We work with you to make sure your garage looks right and just works. 
Our philosophy requires that we consistently provide reliable workmanship. It also means providing our services at a reliable rate and trusting that the quality of our service will bring our customers back for any future repairs or upgrades. 
Rose Quality Garage Doors should be the first name you think of for garage door repair. We're a provider that Murfreesboro, TN can trust, and we'll work with you to repair your garage and keep your home and family safe. 
Emergency Garage Door Repair Murfreesboro TN
We're on Call 24 Hours a Day, 7 Days a Week for Emergencies In Murfreesboro
Life happens. It doesn't wait for your convenience. When it comes to your garage door getting stuck or damaged, it's not only inconvenient, it can be downright unsafe. Even if your problem is only inconvenient, and not outright dangerous, a broken garage door represents a major disruption in your day to day. 
We know that it's not only important to get your garage up and working. It's important to get it working with no muss, no fuss, and in as little time as possible. 
That's why Rose Quality Garage Doors offers emergency repair and replacement services. 
Keep your home safe. Don't accept disruption to your morning commute. We know that your safety, your access to reliable transportation, can't wait. That's why we offer emergency services 24 hours a day, 7 days a week. Simply call 
Having a garage door stuck open or closed, or operating in an unsafe or inconvenient way, can be a major disruption. Whether you need an emergency repair or replacement to keep your home safe and secure, or you rely on your garage doors working flawlessly so that the flow of your business isn't disrupted, we're here to help.
All you need to do is give us a call at (615) 560-8966. We'll ask some questions to determine what you need and how we can best address your immediate needs. We'll send a team to you right away to fix the problem, fast. 
Proud to Serve Murfreesboro TN
We could have opened our business anywhere. There's a need for garage repair in almost any city, but we're proud to serve Murfreesboro [STATE]. One of our goals is not only to serve the community but to be a real part of our community. We have roots here. Friends, family, connections. 
[Company] wouldn't be the same anywhere else. And we're proud of that. It's not just our customers who matter to us. It's the whole Murfreesboro community. 
We firmly believe that that involvement is why we receive the reviews we do. Being a great corporate community member is more than just providing a great service. That part is easy. But we also believe in building a relationship between those of us at Rose Quality Garage Doors and the Murfreesboro, TN, community. 
The work is never-ending. We've made a commitment to continue building those community ties and relationships because of our pride in Murfreesboro.
Garage Door Installation Murfreesboro TN
There's huge variety in garage doors. We know that it's not just about getting any garage door. You need the right garage door. You need something well suited to the weather, something that fits with your house, something with the power to perform time and time again for years to come. 
That's one of the first things we take into account when you work with Rose Quality Garage Doors. We'll help you evaluate which doors best fit your unique needs, your budget, and your timeframe. That way you're sure to get a garage door you can depend on, and an experience you can be happy with. 
Replacing your garage door is stressful until it isn't. Our teams of highly trained and experienced professionals will make sure your experience with Rose Quality Garage Doors is not only quick and easy but stress-relieving. 
Garage Door Replacement Murfreesboro TN
While we know that repair can seem like a better option, we also know that sometimes it's just time to replace. 
One of the things our professionals evaluate is whether your garage door is a good candidate for repair, meaning that a repair will restore it to full function over the long term, or whether you'd be better served by a full replacement. 
Wear and tear over time, combined with exposure to the elements and the normal hazards of day to day life will eventually mean your garage door needs replacement. 
We may also encourage replacement when a garage door is far enough out of date that it's missing important performance and safety innovations. Modern garage doors usually out-perform their older counterparts, but we'll only recommend this for outdated doors that are truly missing important design features. 
Especially if you aren't sure what your garage door needs, call us at (615) 560-8966. We'll be happy to assess your specific situation and make an unbiased recommendation and present some options for the best repair or replacement. 
Garage Door Repair Murfreesboro TN
Like the rest of your home, even the best garage doors require maintenance to keep them operating properly. Even before your garage door stops working, you should plan on regular maintenance calls. Whether it sounds different, isn't working the way it used to, or you've noticed some visible damage, call us at (615) 560-8966 for a consultation and repair. 
We also provide estimates before performing any repair. 
Why should you trust Rose Quality Garage Doors? 
One of our top priorities is making sure all of our technicians are up to date on the latest repair techniques and options. That means they'll always know when a repair is possible, and the best way to complete it. 
We also make sure they have quality tools and all the right tools for the job. We'll never be held back by improper supplies. While DIY is a beautiful thing, your garage door isn't something DIY does well. Let us take care of the problem, and we'll make sure it's done exactly right. 
Residential Garage Door Repair Murfreesboro TN
Whether you need a garage door installed on a newly built garage or you need a quick repair on an already-installed door, Rose Quality Garage Doors can take care of the problem. We specialize in residential garage repair, which means we know exactly what your garage door needs.  
Not only do we work to make sure the job is done right, but we also make sure it's done fast! Your garage door problems are one simple phone call away from being solved, call Rose Quality Garage Doors at (615) 560-8966 today!
Commercial Garage Door Repair Murfreesboro TN
Commercial garage doors not only require care, they require specialized knowledge and training. You don't want a botched job to increase your costs and business disruption. We've got the training and expertise to address problems with your commercial garage door quickly, easily, and well. 
All of our technicians are trained on the most up to date techniques and latest commercial garage technologies. 
We also provide the best tools and equipment, so you know that you're getting the right products and performance when you call Rose Quality Garage Doors.
We know that a malfunctioning garage door causes major problems for a busy business. We know that you need a quality solution fast. Our business relies on our ability to provide commercial garage repair services in the fast, friendly, and professional manner you need. 
We'll have you back in business in no time. 
Choose A Company You Can Trust — Rose Quality Garage Doors
Talk is cheap. 
Any company can claim to have the training and services you need. You need a company you know you can rely on, and that goes beyond fancy claims. But, our reputation backs our claims.
We've worked hard to make sure we can back our big talk. Take a look at our testimonials page if you need proof. We don't mind. 
We want you to check our credentials. Why? Because we're committed to serving the community and businesses of Murfreesboro, TN, in a trustworthy and responsible way. Transparency is important to us, and we want you to know that you'll get what you're paying for when you work with Rose Quality Garage Doors.
Our technicians are all trained, licensed, and insured. We know that liability can be a major concern with garage door issues. This way, you don't need to worry about any liability issues, we have you covered. 
While some companies and contractors offer their services a little cheaper than us, we stand by the idea that you get what you pay for. 
We trust that our services are affordable because we work hard every day to make sure we're offering full value for the money, without cutting any corners. We use only high-quality products to ensure the safety and security of your garage. 
What Rose Quality Garage Doors Offers In Murfreesboro

Springs, openers, door fixes, door replacement, installation – whatever you need when it comes to garage doors.

Detached garages to complex six car collector garages. We serve every residence size and need.

Commercial garage doors are a lot larger and heavier which requires attention to detail that is best left to the professionals.
GET FAST, 24 HOUR SERVICE
Our friendly staff does a quick phone consultation, and then we find a convenient time for us to visit your location.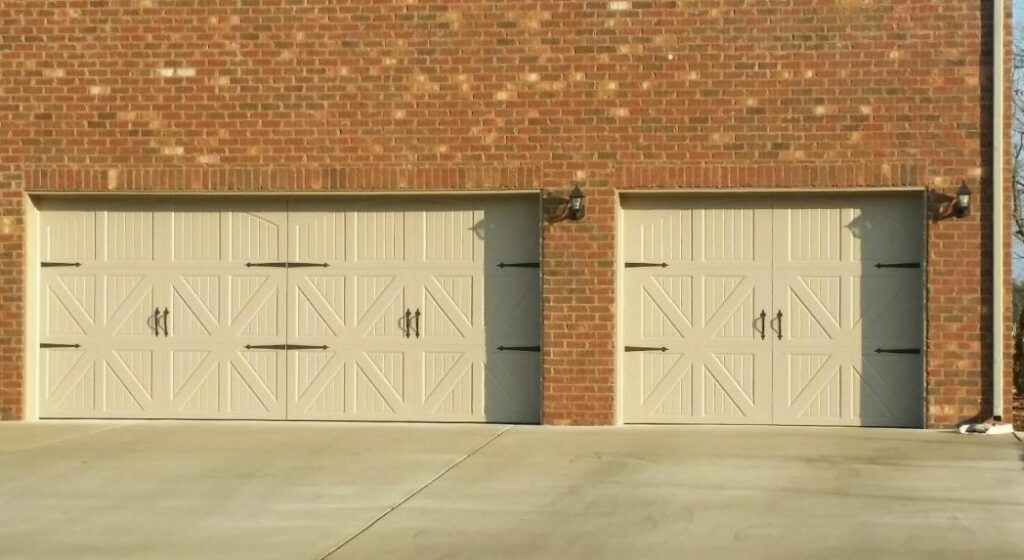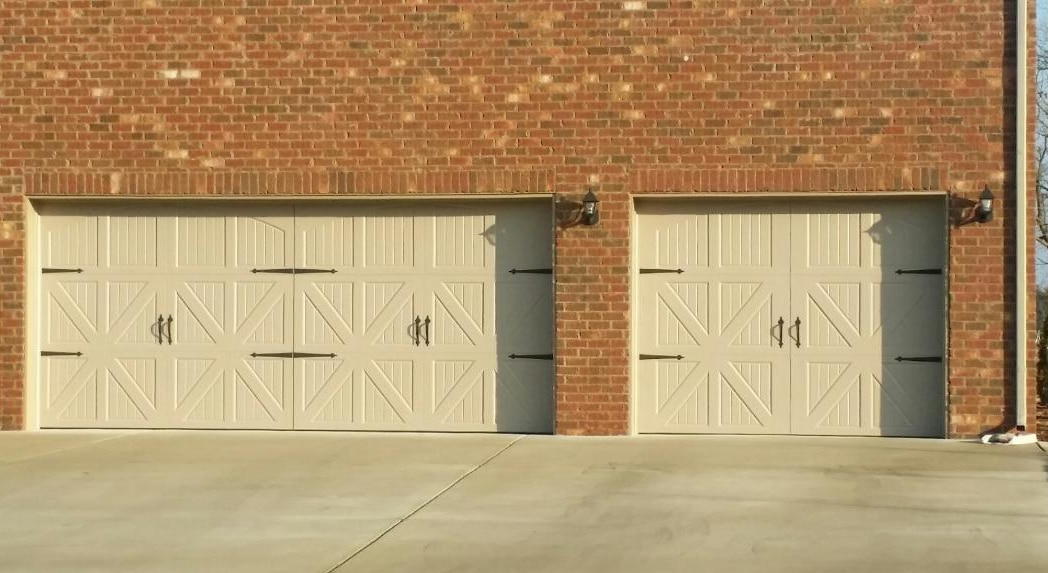 CUSTOM RESIDENTIAL GARAGE DOOR INSTALLATIONS
Whether you're building your dream home, or you're a contractor working on a new build, you want a quality garage door that works reliably, when you need it.
COMMERCIAL JOBS OF ANY SIZE
Commercial doors require a more experience and expertise with safe handling. We guarantee our work to be fast, efficient, and done the right way. Whether it's a commercial garage door torsion spring, commercial garage door out of tracks or any other repair – we are Middle Tennessee's preferred commercial garage door service.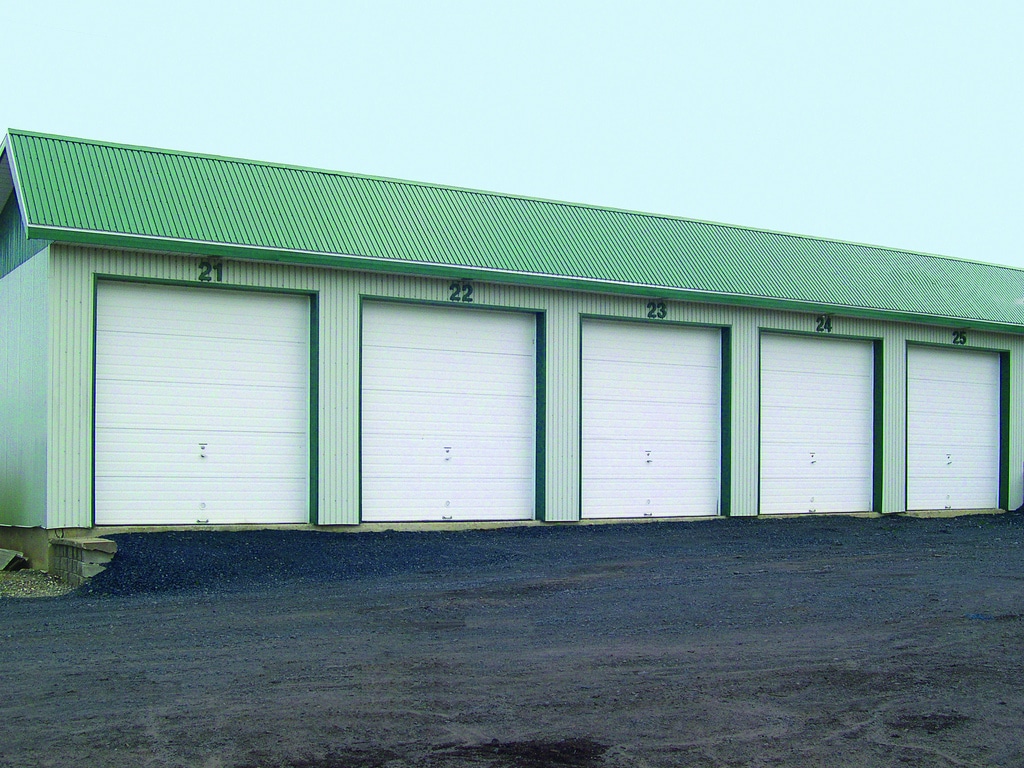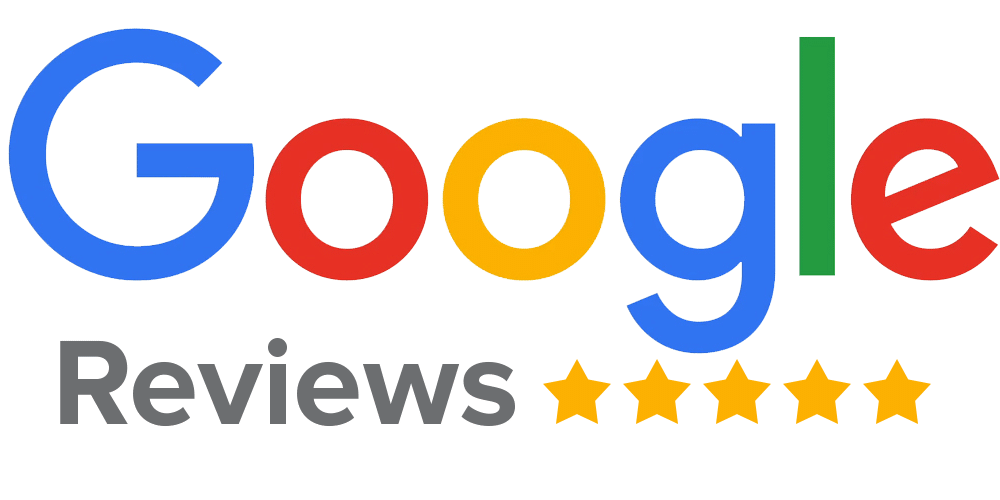 Don't take our word for it.
Customers of Rose Quality Garage Doors know we provide excellent service, fair prices, and a satisfaction guarantee.
Really.
We don't ask questions. We just want to make sure you're happy, and that the job is done right.
We know when we provide great service, you'll tell your friends and family about us, and that's how we stay in business.
Our average is 4.7 stars.
(Because some people really like our doors, but we didn't provide them with a complimentary slice of pie, so they're like, "Oh, it was a great garage door install, but I didn't get a slice of pie, so it's just 4 stars." )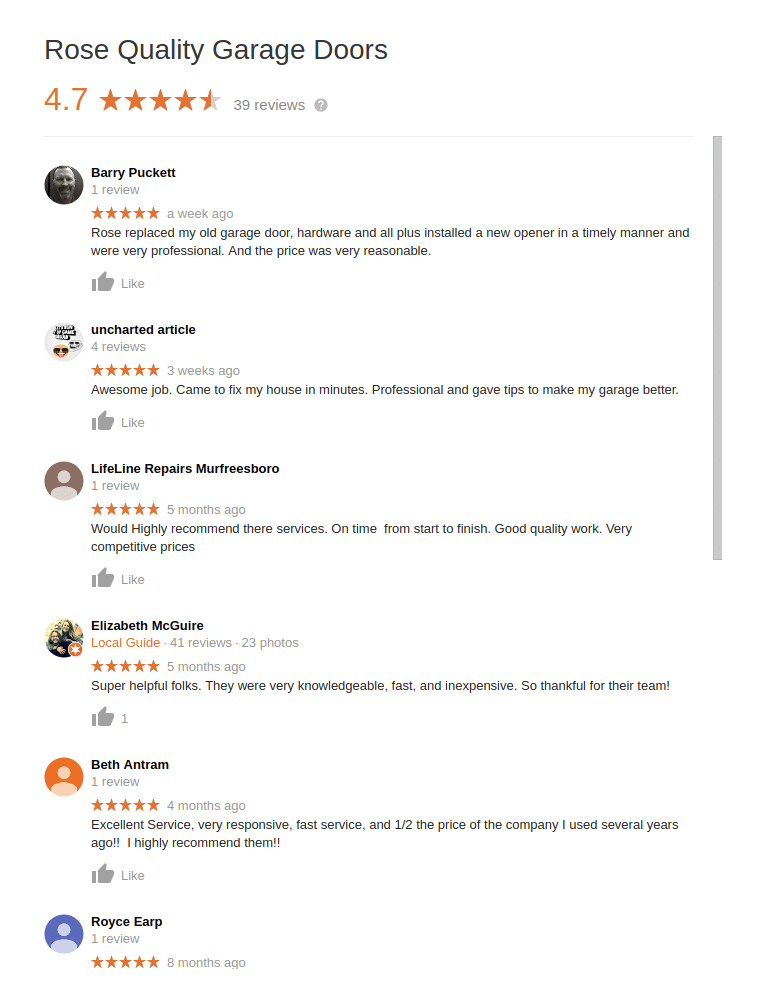 Rose Quality Garage Doors serves 15 counties in Middle Tennessee, but don't worry, if you don't see your county listed, we can still help! Give us a call today at (615) 560-8966, and we'd be happy to come serve you and your family with all of your garage door needs!
Cheatham County
Robertson County
Dickson County
Cannon County
Davidson County
Montgomery County
Smith County
Trousdale County
Rutherford County
Williamson County
Wilson County
Sumner County
Marshall County
Bedford County
Maury County