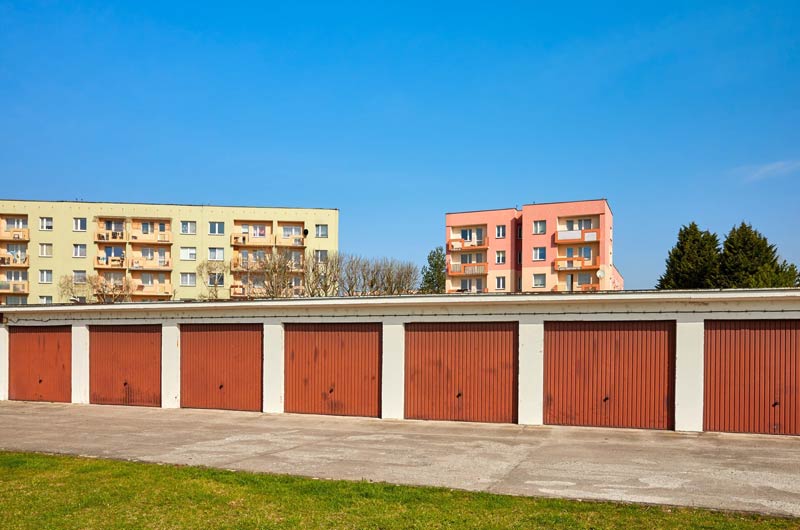 There's a wide range of commercial garage doors: overhead doors, fire rated doors, and roll-up doors. Still, no matter what commercial garage door you have, sooner or later repairs will have to be made. Repairs are necessary because of the constant use of a garage door in businesses.
Rose Quality Garage Doors offers commercial garage door repair services in Murfreesboro, TN. If your garage door doesn't seem to be working correctly, if it gets stuck, or is making unusual noises, don't hesitate to contact us.
We are the most experienced commercial garage door repair company in Murfreesboro, TN. We know the importance of your business' safety, with our 24 hours service, we are available at any time.
Here's How To Fix Your Commercial Garage Door 
Commercial garage doors are different from residential; they require specialized knowledge and training. All of our technicians are trained and experienced; there's no repair we haven't dealt with already. We know how stressful and important it is to have a functioning door in your business. Even when it's not an emergency, we treat all repairs as if they were.
Our most common repair solutions:
Some signs that you need a spring repair are if there's a bent door if it stops while opening, crooked closing, or loud noises. We can conduct a safety inspection and make replacements if necessary.
If you need cable repairs, we encourage you to call us. Because garage door cables are under significant tension, it is dangerous work, and to ensure your safety, our trained technicians can take care of it.
Repairing bent or broken rollers is a complicated and unsafe procedure; our team of experts will help you with this process.
Fixing smaller issues such as repairing minor track bends or ones that require resetting your entire commercial garage door, we got you covered. 
In many cases, garage door openers need simple adjustments, but if more complex repairs must be made, we'll take care of it. We can also install new modern openers that have more extended durability and are more efficient.
It's normal for hoists to become damaged or worn out over time and might need tuning to work properly. We'll provide hoist repair services, so you get it fixed sooner rather than later.
Our experts are well-trained in garage door repairs. Whether the damage is just cosmetic or structural, we can take care of it before any further damage is caused.
When rolling steel doors aren't working correctly, it will impact your business operations. We will help with faulty rollers, broken springs, noisy doors, and more. 
Roll-Up Truck Door Repair
We'll help you with any roll-up truck door repair services you need. Your business will no longer have to experience any complications or delays; we'll take care of the problem quickly and efficiently. 
Get Rid Of All Your Problems With Rose Quality Garage Doors
Our discreet technicians will come and do the job with no questions asked. We are proud of the honesty of our staff, their friendliness, and professionalism. Call us now at (615) 412-9565, and we'll help. We understand the importance of having commercial garage doors that work to their maximum potential.