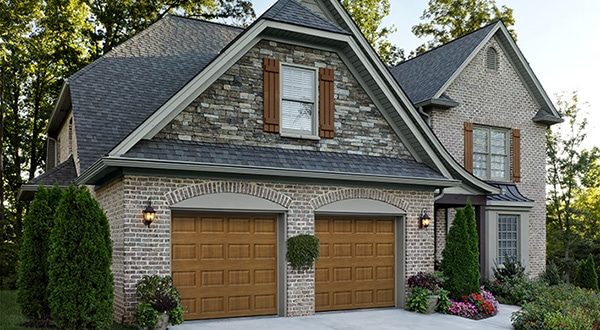 Whether it's a simple one-car garage in a small condo or a three-car garage in a larger family home, garages are much more than just a designated parking space for your car. The problem is that most homeowners don't take care of them properly and don't invest the necessary time and money to make them look good. 
If you're looking for creative ways to enhance your home's garage, you're in the right place. Let's explore six things you can do for your garage and take advantage of this place as much as possible. 
Build an Organized Storage Room
If you're a person who has a lot of stuff and has been collecting things since years ago, a garage storage solution might be your answer. It's common for people to throw away everything they don't use in the garage; thus, items pile up until you can't even walk there anymore. 
So, start by grabbing some shelves, garage storage closets, and some toolboxes, and start organizing your garage ASAP. You can create different zones for different items. For example, a zone for baseball gloves and tennis rackets and another one for garden tools like rakes and shovels. 
Install a Parking Guide 
One of the biggest challenges of home garage parking is knowing how far from the garage your vehicle should enter. Here's a list f Do-It-Yourself parking aid ideas you could try:
A suspended tennis ball on a string hung from the ceiling. When the ball touches your windshield, you're in far enough. 

Adding bright reflective tape on your garage walls to line up with a set point on your vehicle. 

Utilizing a woodblock on your floor as a stopping indicator.
Stain and Crack Free Flooring
If you only have hairline cracks – too small to stick a quarter into, then you shouldn't worry about them. There's no reason to attempt repairing cracks before staining. On the other hand, repairs are needed if the floor has multiple deep holes or if a section of the surface is peeling off. In that case, you can fill cracks with a mortar or self-leveling sealer. 
Consider Carpet Tiles
If you're looking for a more cozy space, consider carpet tiles. They will add a little uniqueness to the garage, and it's perfect if you want to build an extra living space. Also, you'll avoid the hassle of fixing cracks and holes. 
Install Dedicated Circuits
A dedicated circuit is intended for use with a single appliance or outlet. No other appliances or outlets will use this circuit's energy, making it dedicated to that one purpose. These circuits allow appliances to access all the energy they need without overloading your general system or tripping a circuit breaker. 
If you use your garage as a workshop, dedicated circuits are a great choice. Welders, air compressors, and other shop tools often require dedicated circuits to prevent multi-outlet circuits from being overloaded. It's highly recommended to contact a professional electrician about updating your garage wiring and installing the dedicated circuits. 
Do a Garage Ceiling Track Storage
Your garage's roof is the perfect place to store light and medium seasonal items such as Christmas decorations and camping gear. You could use big plastic bins and place them on the roof. You'll take advantage of the vast overhead area and transform wasted space into a clever storage spot.
Perform a Garage Door Maintenance 
A garage door is one of the most important elements of a garage. Probably, you use it every day to quickly exit or access your home, and when properly maintained, it increases your house's curb appeal. As time goes by, your garage door ages and many of its safety components may fail. 
If you ignore your garage door, minor or major accidents could happen. The good news is that you can hire professionals to do garage door maintenance or repairs every six months. This way, you will avoid unnecessary calamities and protect your loved ones at all times. 
The Best Garage Door Repair Services in Tennessee
If you are looking for high-quality garage door maintenance services, Rose Quality Garage Doors is the company for you. We're a professional and trustworthy business located in Murfreesboro. 
We're proud to serve Tennessee residents and provide garage door repair services at affordable prices. Get in touch with us today; we have over ten years of experience and promise outstanding results.