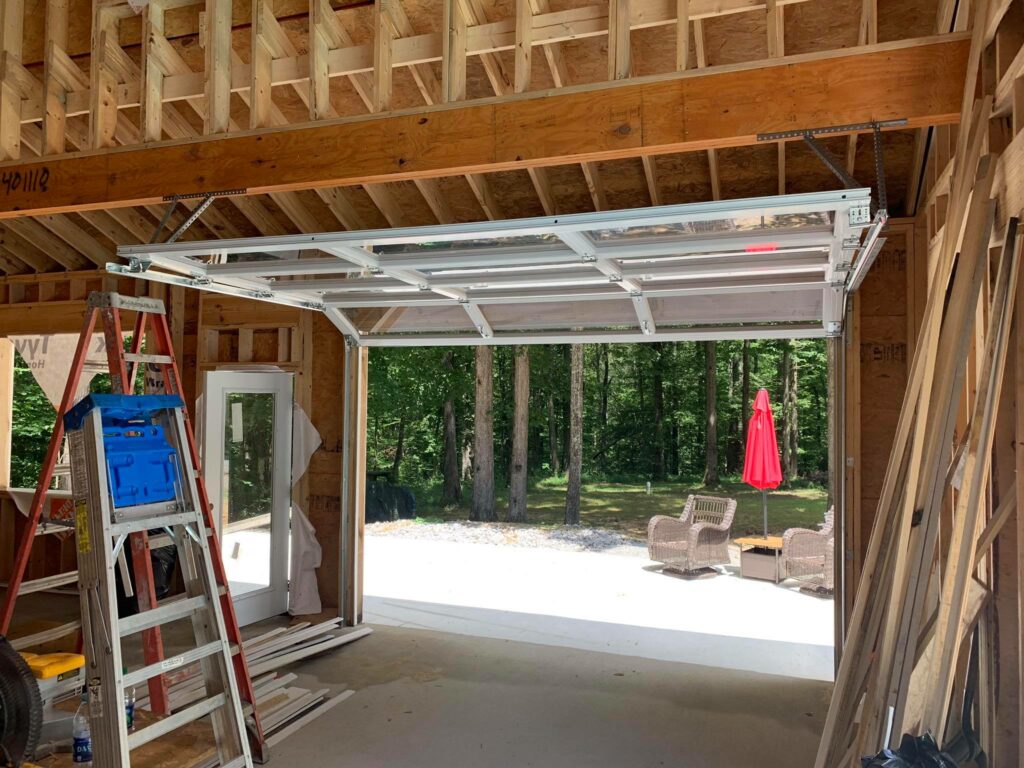 Thanks to the wonders of the internet, you can learn how to do just about anything with a few clicks on a phone, tablet, or computer. DIY videos have become extremely popular as they allow people to take care of things they would otherwise have to pay for. For DIY enthusiasts, a garage door installation can seem like an effortless task to accomplish. However, the job can become more complicated than it looks, requiring a professional garage door company's assistance. 
If you're a business owner thinking about installing your own garage door, here are four reasons why you should leave this kind of job to a certified garage door technician.
It's Complicated
While previously you may have been able to complete other minor repairs for your business, garage door installations can quickly become a tricky task for those who don't have the necessary knowledge and expertise. Though they may not seem like it, garage door systems are quite intricate and are composed of many parts. If you're not a garage door expert, this could take you countless hours to try to figure out.                                                                                                                                                                            
You Could Get Injured
Garage doors are made out of rigid materials, which make them heavy overall. The average garage door can weigh around 700 pounds. For this reason, if you attempt a garage door installation without the proper training, you could potentially deal with serious injuries. The job is physically demanding and dangerous as it involves many parts.
One of the most common injuries with garage door installations is a result of the incorrect installation of the lifting cables. If wires or cables are not properly installed or the spring is broken, this could lead to the door falling and critically injuring yourself or those around you. Indeed, the risk of a severe injury offsets the savings you could get from doing the job yourself.
It Requires Special Equipment
A proper garage door installation requires the use of the correct tools and equipment. These tools are not found in your average toolbox and, if purchased, can be too costly. In addition, the tools should be handled only by experienced professionals as they require a great deal of mechanical ability. 
For example, one of the critical tools needed is a counterbalance spring system to help you lift the garage door. If you attempt to do this with other tools or equipment, you could face a hazardous situation, like those mentioned previously.
It Could Be Dangerous
We already mentioned the possible injuries that you could be faced with when trying to install the garage door on your own. However, the incorrect installation of your garage door can also be a potential hazard to your employees and customers. If the opener is not functioning correctly, it could close the door on a vehicle or individual attempting to get in. Or much worse, if the reverse function is not able to kick in, it could cause serious injuries or even death.
Failing to properly install the garage door on the track could also lead the door to falling at any moment. This could even lead to lawsuits if you injure a customer or employee. 
Leave It to The Experts
Even if the DIY videos look simple enough to follow, the potential risks and damages are not worth it at the end of the day. Guarantee your business's safety by hiring a professional and certified garage door company. You will save money and time in the long run as you will make sure the installation is done right the first time. 
Additionally, when you hire certified and licensed garage door contractors, you can get a warranty for their services, which can help you save even more money on future minor repairs. But most importantly, you will have the peace of mind that they installed your garage door correctly and that your business is well-protected.
Hire The Best Garage Door Installers 
If you're looking for the most experienced garage door company in Murfreesboro, contact Rose Quality Garage Doors. We offer the highest-quality garage door services at fair prices. With over 15 years of experience in the industry, we can take care of all your garage door needs quickly and professionally.